Sterling Plating has been servicing the industry since 1960. In 1976, Herbert W. DeGrenier purchased the business and Sterling Plating remains a family business to this day run by Michael DeGrenier, a third generation plater.
As a specialty electroplater, we provide our customers with High Quality Service and Timely Delivery. On a continuing basis we provide Responsiveness and Performance while providing Value for the Price. Sterling's electroplating meets the design challenges for your intricate, delicate and precision products.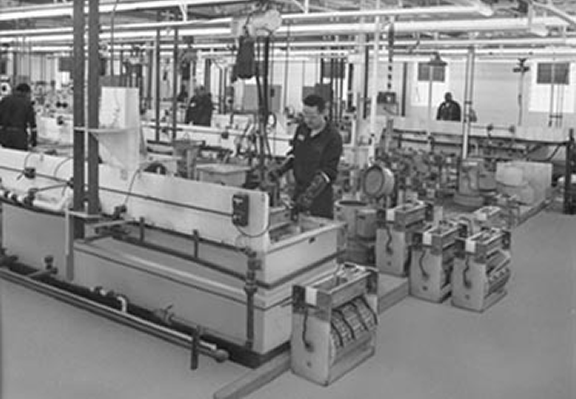 Industries served by Sterling Plating include:
Military
Aerospace
Nuclear
Electronics
Medical
Telecommunications
Automotive
Marine
Commercial
University research projects
Firms in these international fields utilize our engineering support services in connection with our broad range of metal finishes.
At Sterling Plating we offer assistance in designing the type of finish required for your products. Our excellent performance is based on maintaining tight tolerances and constant quality control at a competitive price. Our business continues to grow with increased orders from existing customers, orders from new customers and referrals.
With over 40 years in the electroplating industry and hundreds of years of employee specialty plating experience, we are confident in supplying the best metal finishing products.
We welcome the opportunity to respond to your metal finishing questions and quote requests!